*Slightly Damaged* Prey Slaughtered: An Unofficial Bloodborne Postcard Art Book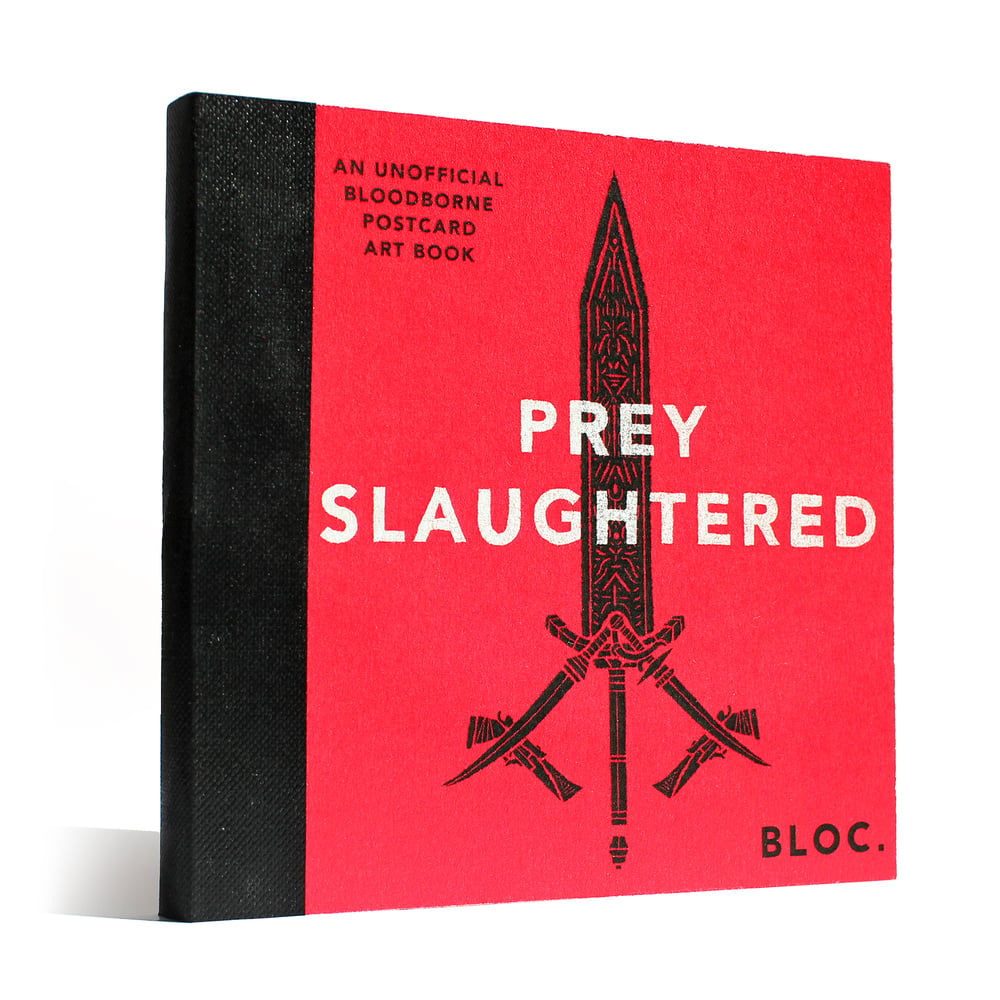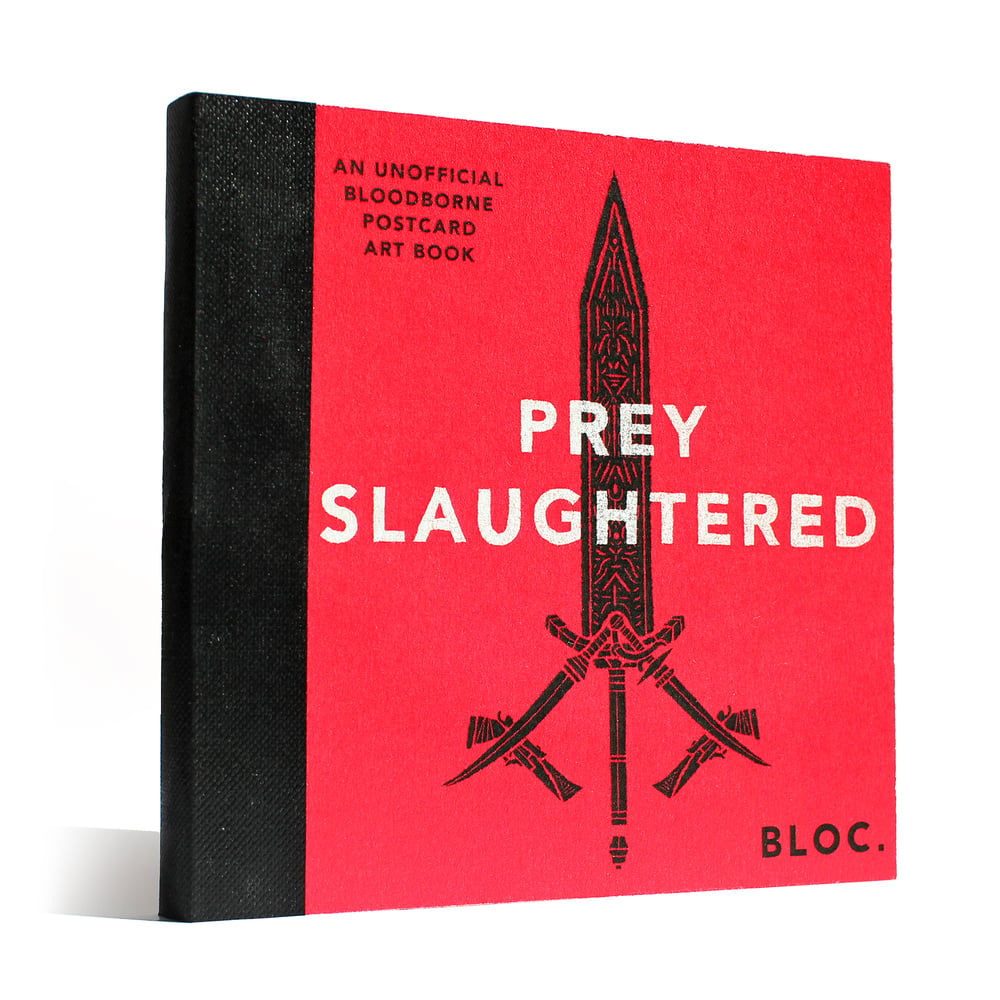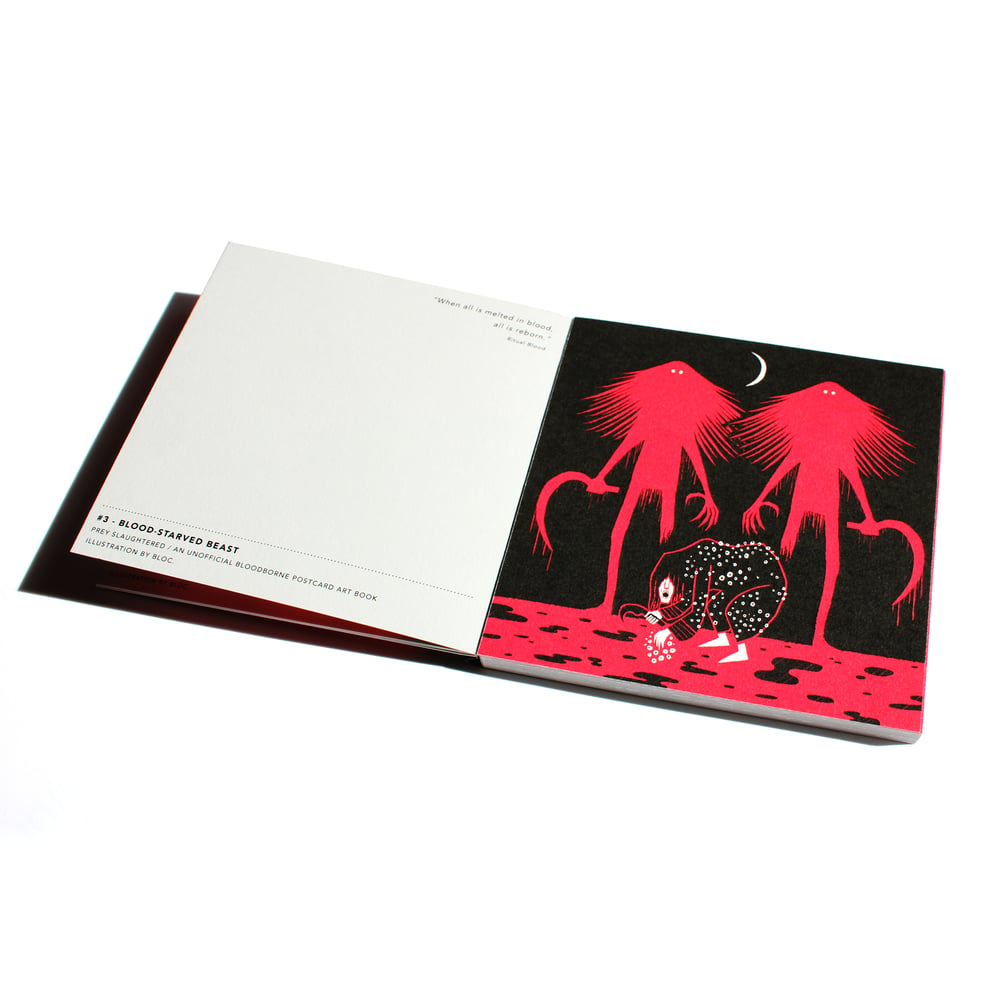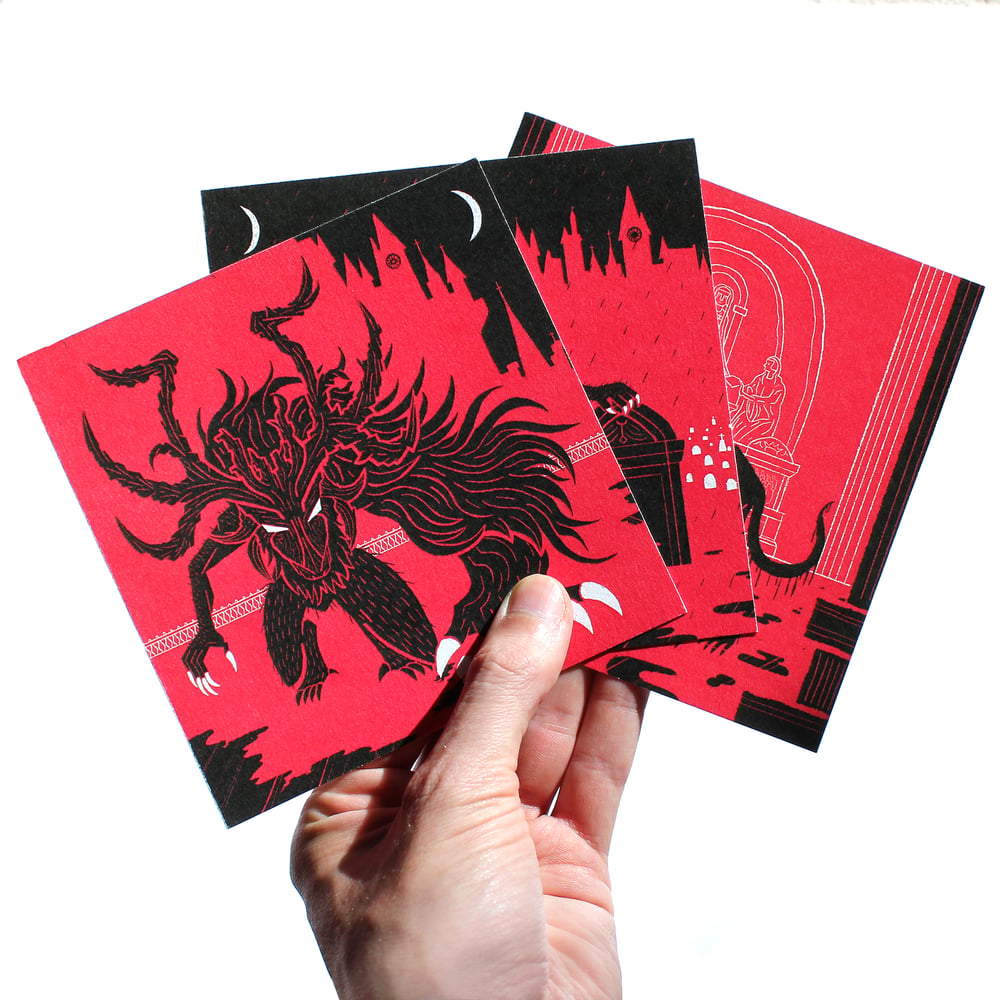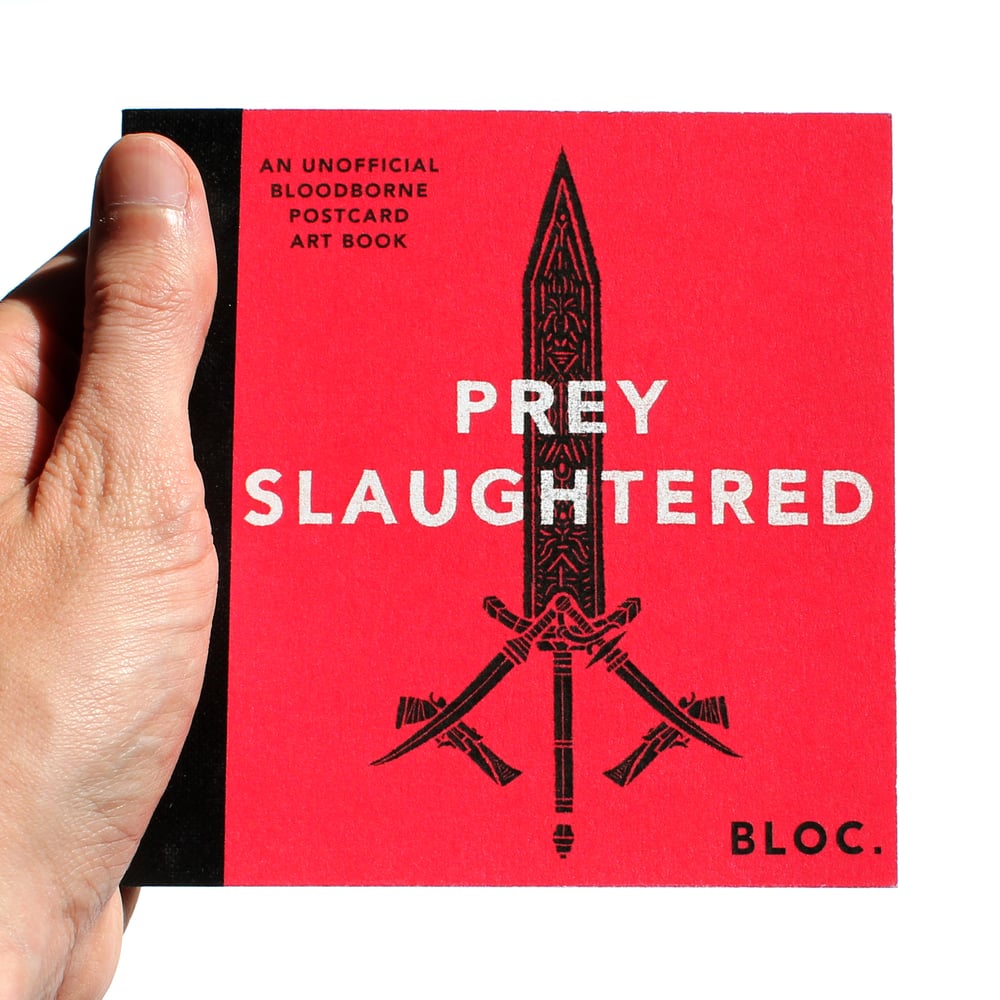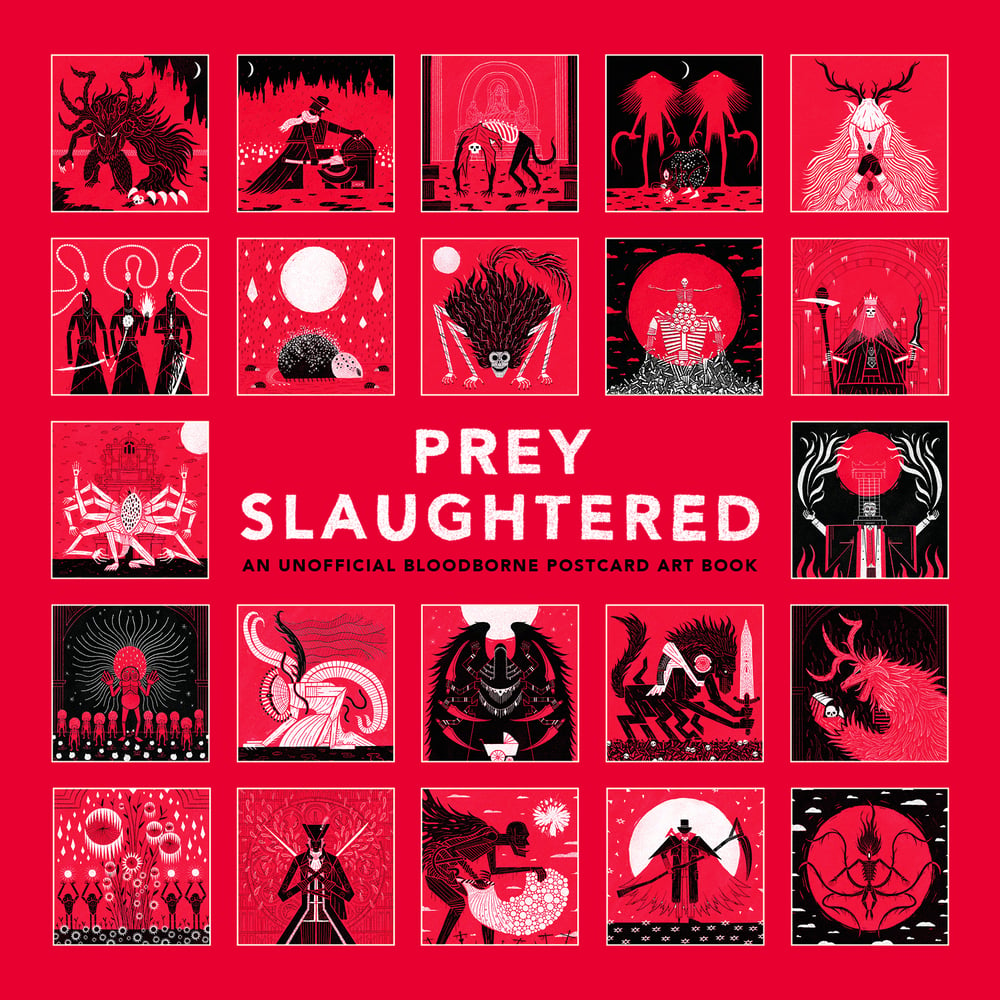 These copies are available at a 15% discounted rate due to being slightly damaged, the postcards themselves are still in perfect condition, the main damage is scratches or scuffs to the cover.
Containing 22 Illustrations of all the main bosses and DLC bosses from Bloodborne, this postcard book merges Art Prints with an Art Book - by creating an object that you can either keep as a book, or each postcard is glued loosely into the spine and can be removed individually to display as a print (or post to a friend) leaving the remainder of the book intact.
Each book is printed on 300gsm Uncoated Conqueror Cotton paper, combining the quality of art prints and the sturdiness of a postcard. Finally the books are hand-glued and bound with a cloth spine to produce a beautiful finished article.
Each Postcard not only contains an Illustration on the front, but on the back a small quote relating to that boss as well art credits to allow for identification after separating the print. They also contain enough blank space should you wish to use them as a physical postcard.
Each Postcard measures 127mm x 127mm (approx 5" x 5") this size has been selected to ensure suitable sized frames are easy to purchase, so you will have no difficulty in finding frames to fit them.