Dark Souls Handmade Helmet Badge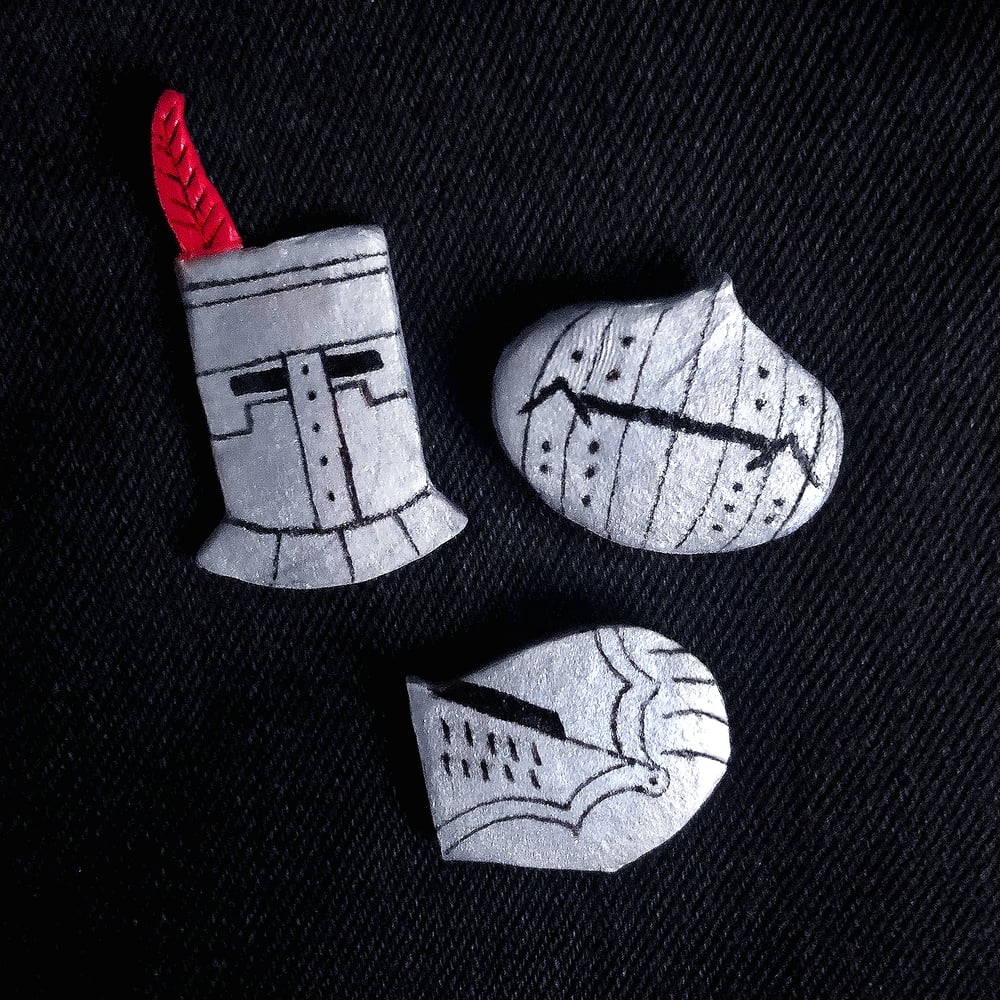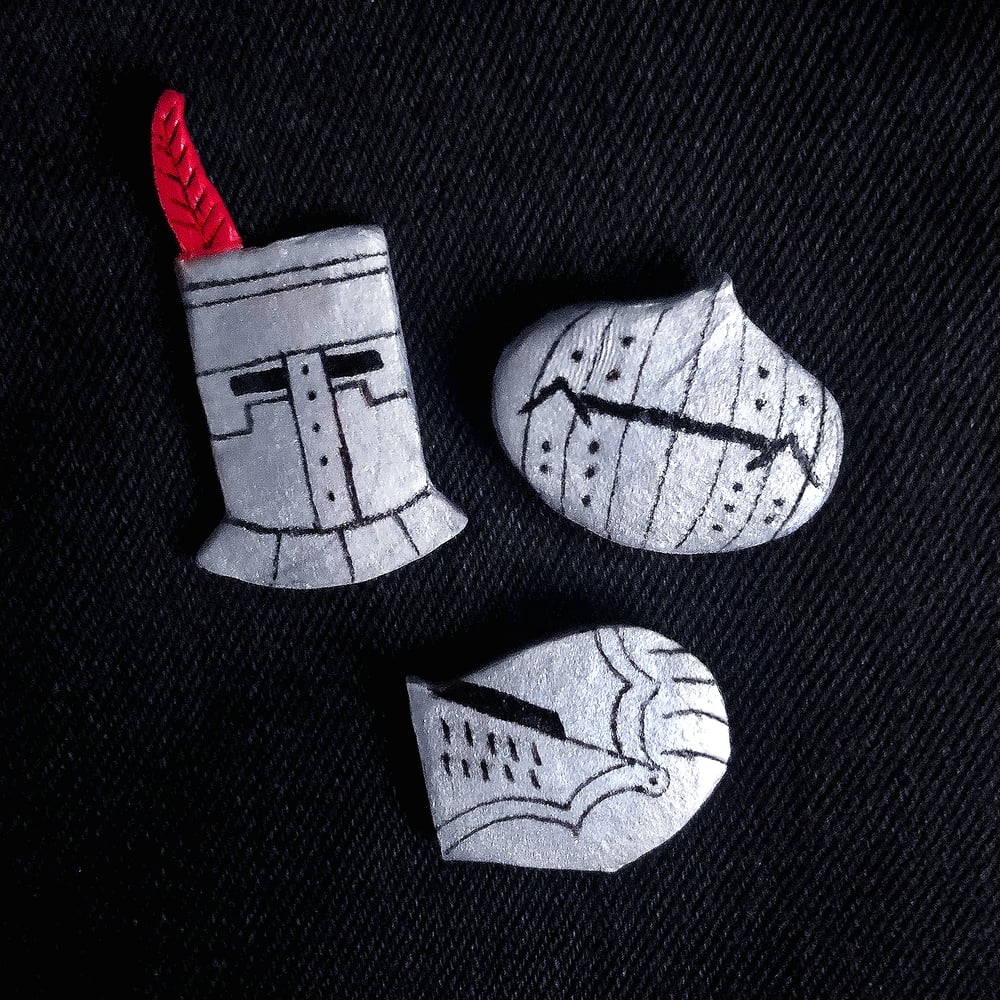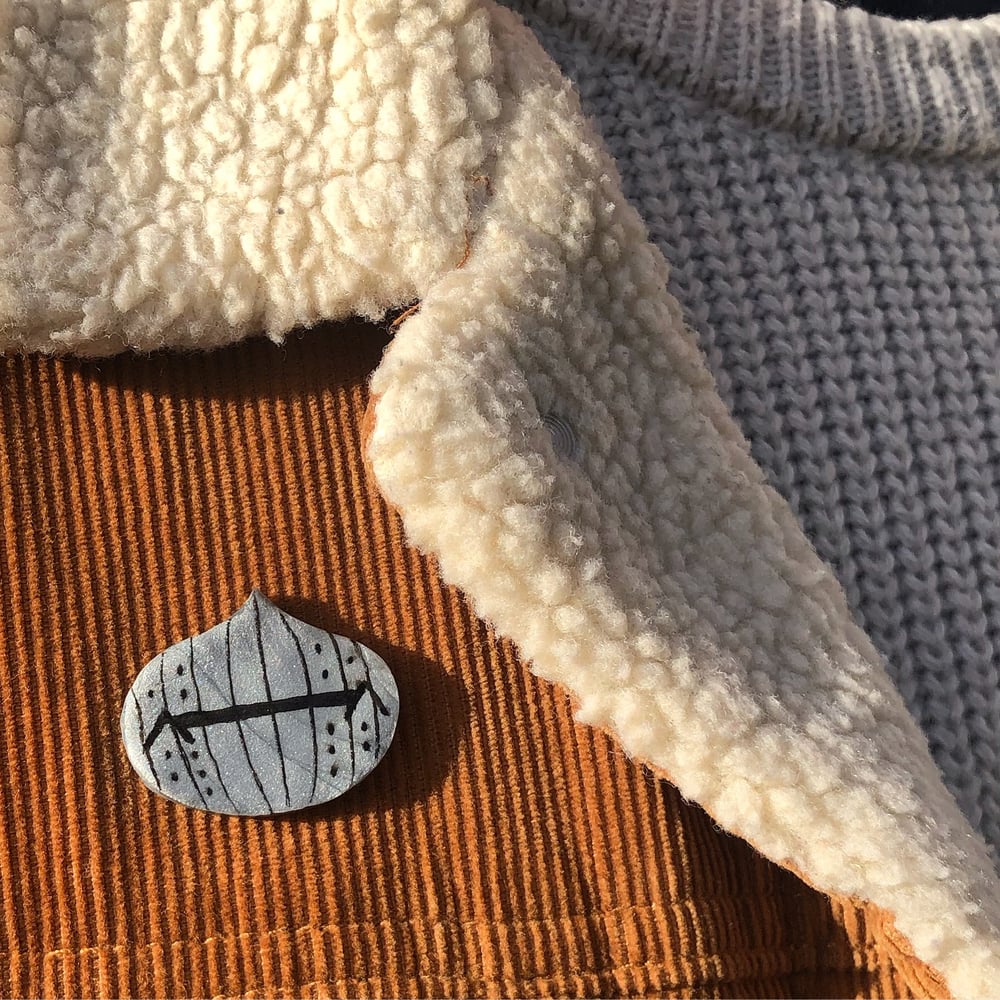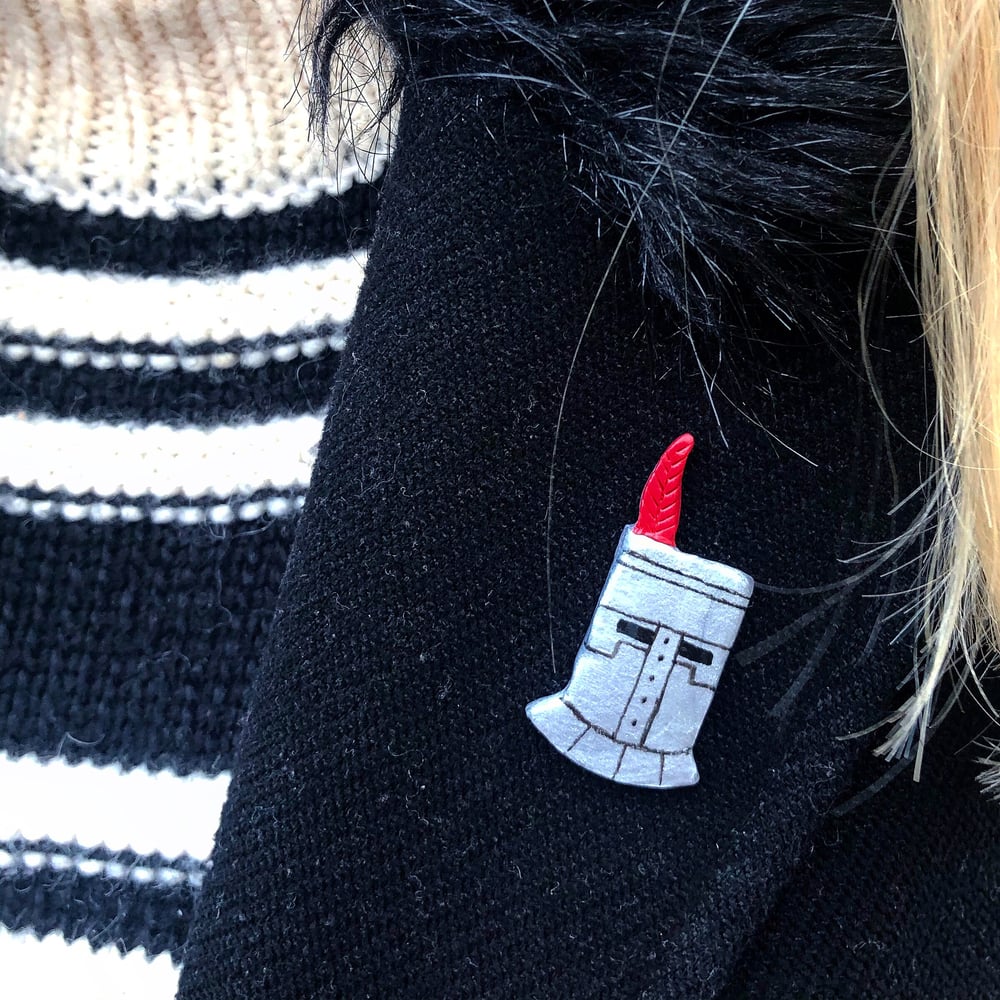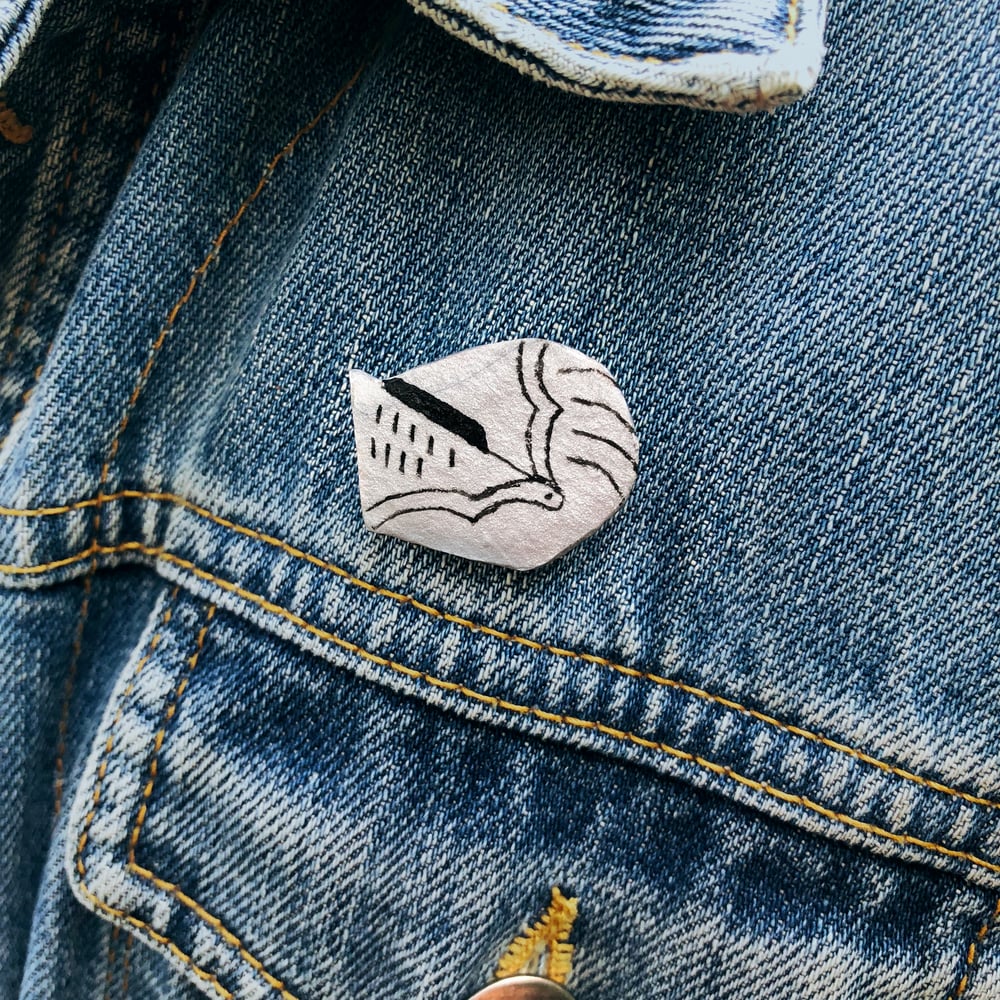 A Handmade Metallic Gloss Polymer Clay Badge, with Metal Pin Backs available in one of 3 designs - Solaire, Onion Knight and Elite Knight
Each badge is sold separately.
Dimensions are as followed
Solaire (top left) - approx 45mm tall (from top of feather) by 20mm wide
Onion Knight (top right) - approx 25mm tall by 30mm wide
Elite Knight (bottom middle) - approx 20mm tall by 25mm wide
*Please Note*
All the badges are handmade so please allow slight variations and/or imperfections in colour and shape. I created these by hand from start to finish, mixing my own clay, cutting, shaping, sanding, drawing and assembling all in my own home so you are guaranteed to have a completely unique badge.
Whilst polymer clay is a durable material please treat them with care, they are not unbreakable.
*Postage and Packaging Costs*
United Kingdom - £1
Everywhere Else - £3
Reduced costs available when purchasing multiple products